Brooklyn Past and Present:
Prospect Park History + Current Real Estate Landscape
Brooklyn is a wonderland to be experienced. From the various neighbourhoods to the eclectic eateries, there truly is something for everyone in New York City's most populous borough. One of the most beloved gems of the city is Prospect Park, which enjoys an interesting past.
Brooklyn's Park: A Brief History
Is it fair to say that Prospect Park exists because of Central Park?

Maybe.
In the early 18th century, Brooklyn was a growing village, thanks to the expansion of East River commerce which linked it to its neighbor and competitor, Manhattan. And when it was chartered in 1834, Brooklyn became the nation's third-largest city.
With cities booming, crowds of people and unsanitary conditions prompted the first attempts at urban planning in our relatively new country. At the same time, public green spaces were seen as a health necessity and the role of public parks in America was gaining popularity.
Central Park, completed in 1858 was actually the catalyst that sparked a movement for Brooklyn to create a park of its own, and business and civic leader, James T. Stranahan, to spearhead the project from start to finish.
Construction began in 1866, converting 585 acres of forest and farmland into what today is Prospect Park. The heart of the Park is the 90-acre Long Meadow, but it also boasts the woodland Ravine, meandering paths, waterfalls and a 60-acre lake. Although it took eight years total to complete the Park, it officially opened in 1867, welcoming tens of thousands of visitors that first year.
Everyone has their favourite spot in the park. What's yours?
The Park through the years
Of course, the Prospect Park of today is quite different than the completed version of the late 1800s. It has gone through several projects and renovations, including the addition of a zoo in 1935, new playgrounds, the construction of the Bandshell, and the Kate Wollman Memorial Skating Rink in 1961, which is now the site of the LeFrak Center at Lakeside.
The Park also saw some dark times and went into disrepair during New York City's financial crisis in the 1970s. In fact, in 1970, the number of visitors had dropped to two million a year, which was the lowest in the Park's history. A group of concerned citizens started to lobby for responsible stewardship of the Park, and Borough President Howard Golden took their concerns to Mayor Edward Koch. In 1980, the first Prospect Park Administrator was appointed and a plan to restore the park was put into place.
Throughout the 1980s, 1990s and 2000s, the Park underwent several renovations and improvements and today is a treasured Brooklyn green space and one of the nation's premier public parks, welcoming more than 10 million visitors each year.
Everyone has their favourite spot in the park. What's yours?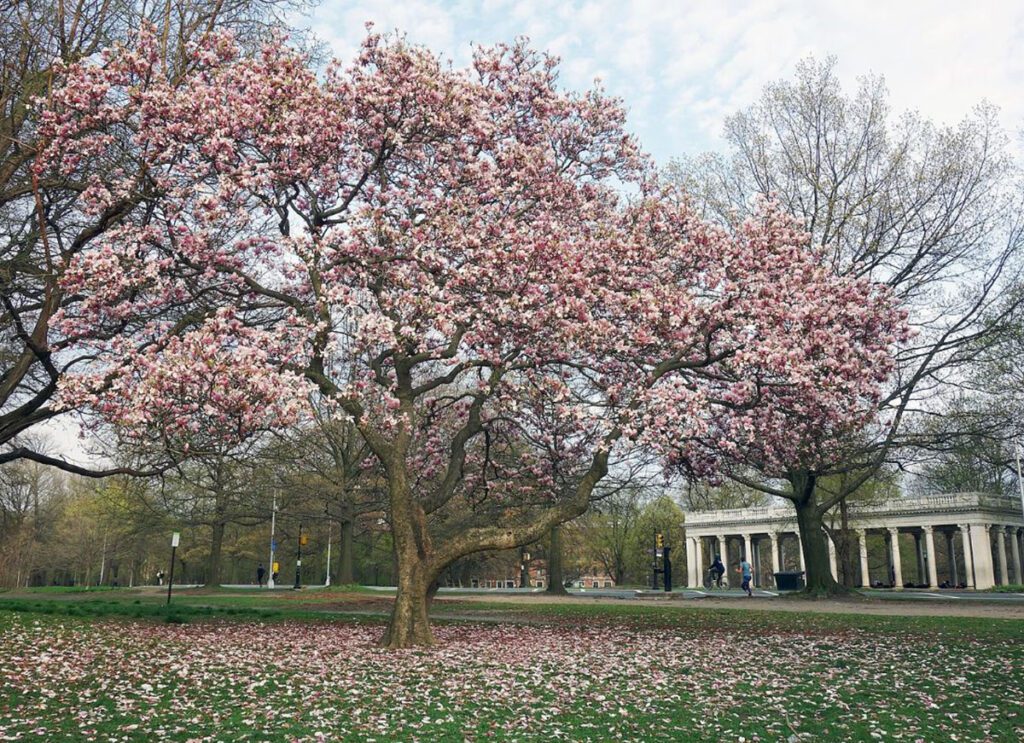 Brooklyn: Hot Housing Report
Yes, mortgage rates are rising but according to Dougals Elliman, those rising rates haven't put the brakes on sales; in fact, in the first quarter of 2022, Brooklyn saw the sales highest activity in 16 years.
A closer look
The median sales price in Brooklyn keeps going up and this last quarter is no different, reaching $948,500. This is a 5.4% increase compared to the first quarter of last year, and for the seventh time in the past eight quarters, a new record.
Breaking it down even further, the median sales price for a Brooklyn condo was $936,790 which represents a gain of 1.7% compared to Q1 last year, and for co-ops it was $526,750, which is down 6.4% compared to the same quarter of last year. But don't let that co-op number fool you. While the beginning of the pandemic saw more people buying larger, pricier properties, that has shifted over the past year with more buyers opting for smaller, less expensive apartments.
Hot Brooklyn neighborhoods
According to real estate company Corcoran, Park Slope and Gowanus have seen a median price increase of 29% year over year and the largest gain of any neighborhood in Brooklyn. That said, inventory has decreased in both neighborhoods by 49% over the same period. Tight inventory definitely drives up the sales price.
Meanwhile, Brown Harris Stevens reported the median apartment price in Bensonhurst, Borough Park and Kensington has risen to $735,000, representing an 11% increase year of year.
The brownstone market is also on fire with no signs of cooling off, despite a median sales price of $3,075,000, a 14.15% increase compared to the same period last year.
What's more, the hot market has shifted the threshold for what is considered luxury. The luxury threshold, represented by the top 10% of transactions, rose from $2 million to $2,109,500, and the number of contracts signed for properties listed between $2 million and $3 million increased 33.7% compared to the same period last year. Previously apartments listed under $1 million have had the highest number of contracts signed.
It's no wonder the market is so hot in Brooklyn and expected to stay that way. It's a desirable borough with so much to offer.
If you have any questions about Brooklyn real estate, give me a call. It's where I live, where I work, and what I love.