Brooklyn Summertime Events and Real Estate Happenings
Summertime is one of the best times in Brooklyn with so much going on. Get insight on some great June and July happenings as well as what the real estate market is up to.
Do you feel the heat? Not only are the temperatures climbing but the Brooklyn real estate market remains hot this summer. Before we get into some interesting statistics around buying and selling homes in the borough, let's talk about some treasured summertime events and neighborhood Pride festivals. I have my favorites that I will share, but I also want to know what are your favorites? Hit reply and tell me!
---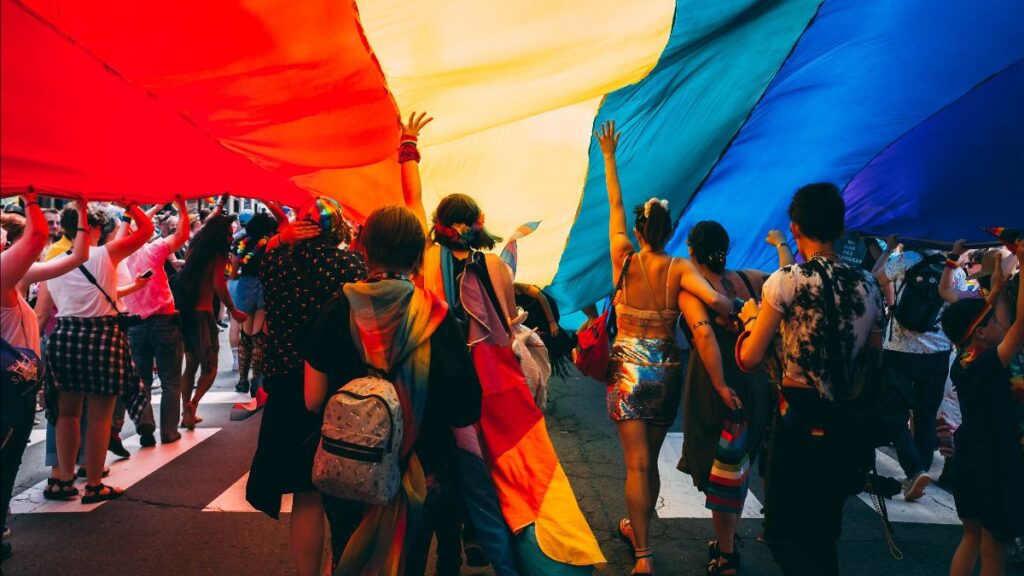 Brooklyn Pride

It was great to see Brooklyn Pride back in early June. From June 6-12, there was a twilight parade, a 5K in prospect park and an outdoor festival chock full of performers on the main stage. Not to mention an all-new Youth Pride, a day devoted to LGBTQIA and ally youth to experience a day of free expression in a space just for them. I'm already looking forward to next year's Pride event!
---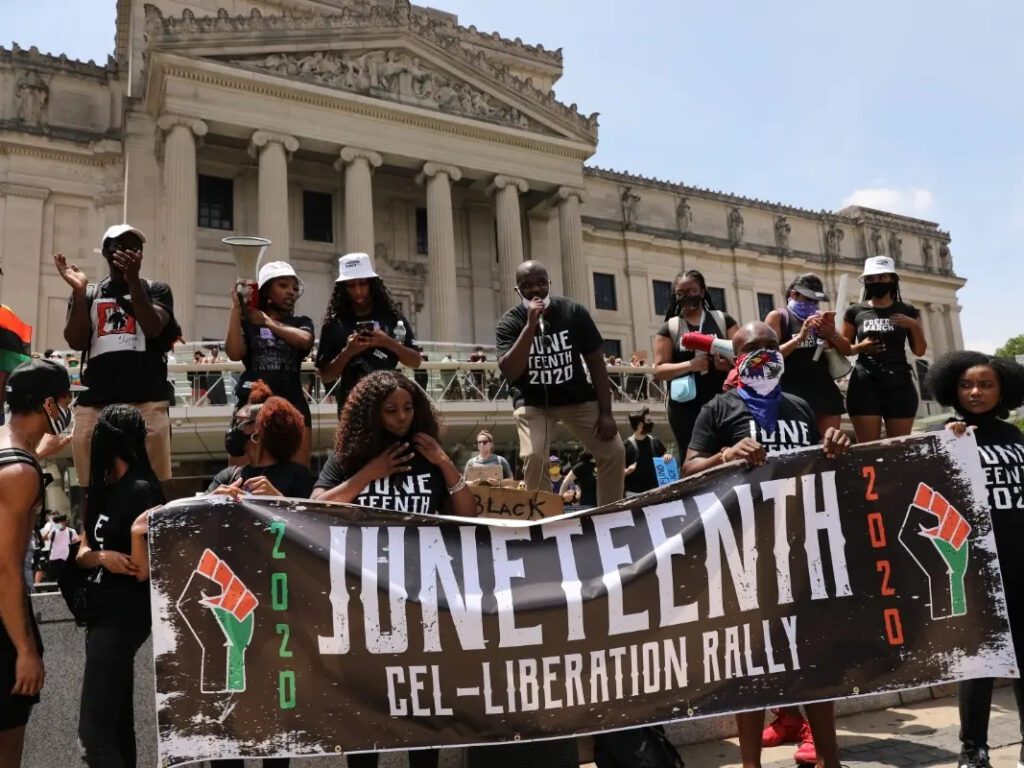 Juneteenth 2022

This annual holiday commemorates the end of legal slavery in the United States and this year, it falls on the same day as Father's Day (June 19). The Brooklyn Museum has a full day of activities including drop-in art making, a sound bath, reading corner, book giveaways, an Afrocentric dance workshop and much more .

Also on Sunday, is Juneteenth UNITYFEST, a BRIC Celebrate Brooklyn! Concert. Conceived by Grammy-nominated African American artist, Robert Randolph, the evening amplifies the many narratives of the Black experience in America through storytelling and music. Happening at the Bandshell, doors open at 6:30 pm and the concert begins at 7:30 pm. Chairs will be provided, but you are welcome to bring your own.

The day before, on June 18th you can enjoy the 2nd Annual 651 ARTS' Juneteenth Celebration: Sonic Liberation. This year's even centers around the role of sound in the quest for freedom and includes a day of activities including a panel discussion, community DJ lessons and a dance party.
Photo by: Spencer Platt/Getty Images
---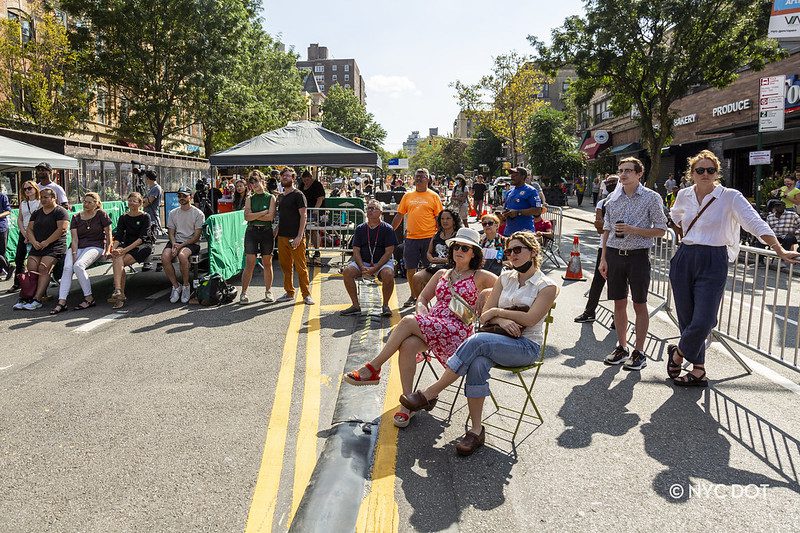 Vanderbilt Avenue Open Streets

In its third year, Vanderbilt Open Streets is volunteer-run (unlike the other Open Street events in NYC) and one of the most visible in the city. What started during the Covid-19 pandemic as a way to support local businesses and spur economic development has turned into an annual, ongoing affair favored by residents and visitors alike.

More than 20 restaurants along Vanderbilt help fund the program and assist in its operations every weekend from April 1 through November 20. Vanderbilt Avenue is closed to motorized vehicles between Park Place and Atlantic Avenue from 4:00 pm and 11:00 pm on Fridays and between 11:00 am and 11:00 pm on Saturdays and Sundays.

During that time, visitors can walk, bike and rollerblade up and down the avenue while enjoying the sights and sounds of local vendors, family activities and live music. It's a fantastic way to get to know the people and neighborhood of Prospect Heights as well as sample some fantastic food and drink from neighborhood restaurants.
---
Farmers Market

Prospect Park hosts two Greenmarkets: Brooklyn's flagship Greenmarket at Grand Army Plaza and the greenmarket at Bartel-Pritchard Square. Both feature products from regional farmers who specialize in organic, unprocessed and free range products.

The Grand Army Plaza market is open on Saturdays year-round from 8:00 am to 2:00 pm, and the Bartel-Pritchard Square market is open Wednesdays year-round from 8:00 am and 2:00 pm and on Sundays between May 1 and December 18 from 9:00 am to 3:00 pm. Both are a part of GrowNYC, New York City's largest and most established environmental organization with a mission to improve residents' quality of life through environmental programs and empower all New Yorkers to enjoy a clean and healthy environment, today and in the future.
---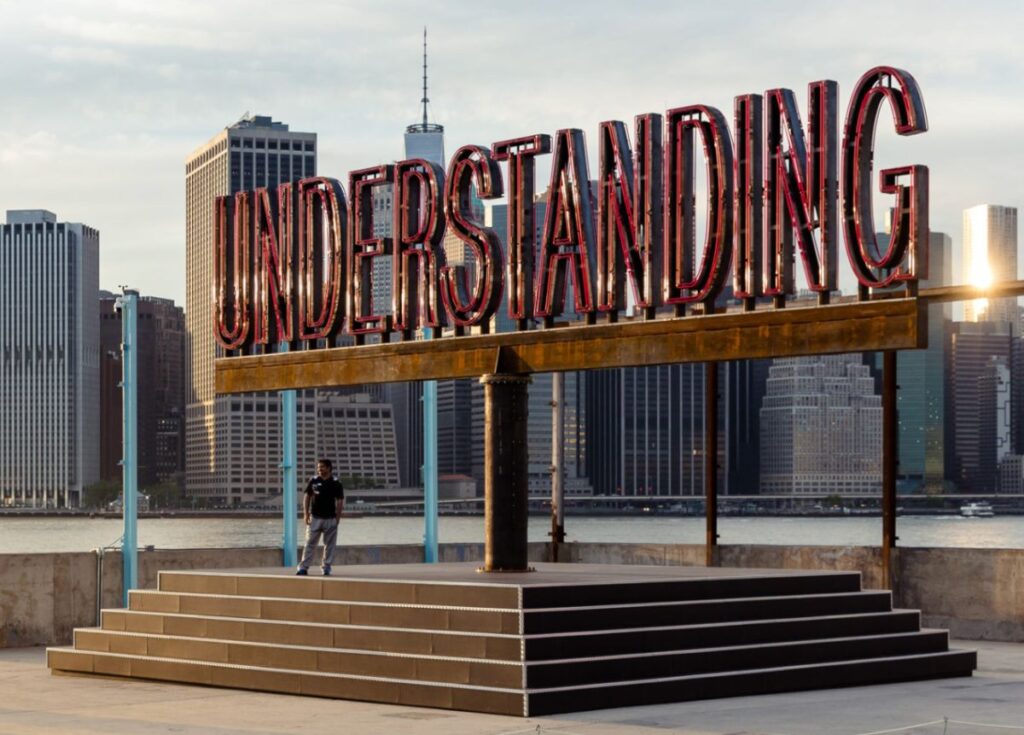 Brooklyn Bridge Park

Brooklyn Bridge Park is an 85-acre sustainable waterfront park that stretches for more than one mile along Brooklyn's East River shoreline. Along with sweeping vista and expansive piers, the park has outstanding programming all year long, and summertime is no exception.

From yoga in the park to live music on some evenings and even movie screenings, there certainly is something for everyone in every age range. Add in playgrounds, picnic areas and restaurants and it's clear to see how you can easily wile away the time at Brooklyn Bridge Park.

For more family fun ideas, here's a great resource for you to check out – it's the Ultimate Guide to Summer Fun in 2022!
---
Brooklyn Market Report
The Brooklyn real estate market remains hot. According to PropertyShark, in the first quarter of 2022, a total of 2,801 properties changed hands, which is up 15% compared to the same time last year. The median price per square foot in Q1 was $812, a 1% YoY change.

Are things slowing down a bit? If you look at May's numbers, you might think so, but not by much. That month saw 953 new single-family, coop and condo listings in Brooklyn, up less than 1% from last May, according to the Douglas Elliman Market Report. What's more, signed contracts for all three housing types fell annually for the first time in three months. Contracts for co-ops fell 6.3% to 177 from 189 and contracts for condos fell 6% annually from 318 to 299.

But, the median sales price in May was $970,000, which is up 4.9% from last May and the average number of days on the market was 49, down almost 27% from last May. The numbers tell us things are moving fast.

Finally, I am excited about my new brownstone listing in the Prospect Heights Historic District. It's a legal two-family, 20-foot wide brownstone, something that hasn't been on the market since 1990s and is listed at $3.799 million. Built in the late 1870s, It boasts a garden apartment with an owner's triplex above and many details from the time of its construction. That said, it has been updated throughout the years and today is a beautiful property that's in need of a new owner. Read all about it in Brownstoner, and let me know if you'd like to set up a showing.
If you have questions about these numbers or want to discuss the market, please feel free to reach out. And of course, if you or anyone you know are looking to buy or sell real estate in Brooklyn, please keep me in mind. I will take great care of you and your referrals!