I love a good laugh, and I laughed hard a few weeks ago when a friend a I saw Chris Rock and Kevin Hart perform at Barclays Center. I mean, real hard. Of course, everyone was interested to hear Chris' take on "the slap," but it was something Kevin said that struck a chord with me.
Chris and Kevin have been touring together in the "Only Headliners Allowed" tour and both men are incredibly funny. And during Kevin's set, he mentioned that Chris has been a mentor to him. It was a touching moment, and one that made me think.
Coming up in the industry, I've had a few mentors that helped me become the Realtor I am today. As an African American woman in this field, I was grateful for the guidance offered to me, and to return the favor, I've mentored other young African American Realtors.
The biggest nuggets of wisdom I shared with them was to be themselves, and not to burn any bridges. Real estate is a relationship business and I've learned that the relationships I've built over the years are my best currency. As a result, clients have referred friends and family, and my business has grown through word of mouth.
I provide each client with the best service I can, giving them the time and attention required to sell or buy. As we go about the business, I guide them through the process to ensure they are comfortable, and I work to get them the best possible deal. Oh, and we have fun while we're at it.
In other words, I make it as easy as possible for my clients.
Which brings me back to Chris Rock and Kevin Hart. Stand-up comedy isn't easy, but they make it look so. Their goal is for the audience to laugh, and they succeed at that. But it took time for each to hone their craft and get to this point. Kevin leaned on Chris, and Chris most likely leaned on another comedian to help him.
Real estate also isn't easy, yet it's my goal to make it feel that way for my clients. And just like Chris and Kevin, it took me time to hone my craft and get to this point. I am grateful to those who helped me get here, and I will continue to provide my clients with the highest level of service because that's what they deserve.
And, if you love a good laugh and have a chance to see Chris Rock and/or Kevin Hart at any point in the future, go!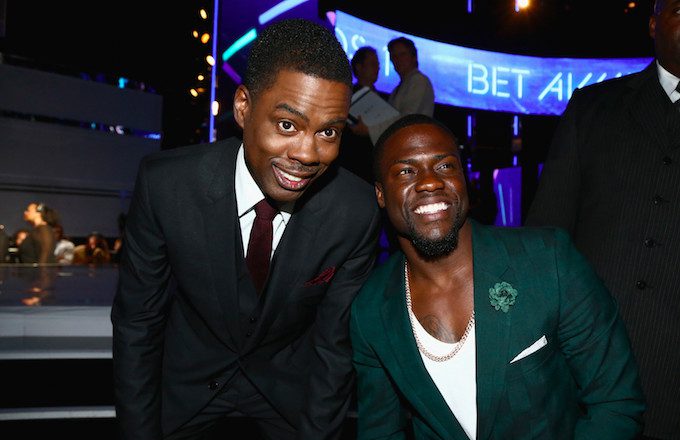 NEW LISTING – 613 CARLTON AVENUE
I am really excited about this historic home I have recently listed on one of the best blocks of Landmark Prospect Heights. The stunning, historical Neo-Greco 1875 rowhouse is filled with beautiful details, including a rare ceiling fresco that is coveted by the Brooklyn Museum. Rather than go on and on about it, I invite you to see all it has to offer here. Showings are available by appointment only, so if you or someone you know is interested, please let me know.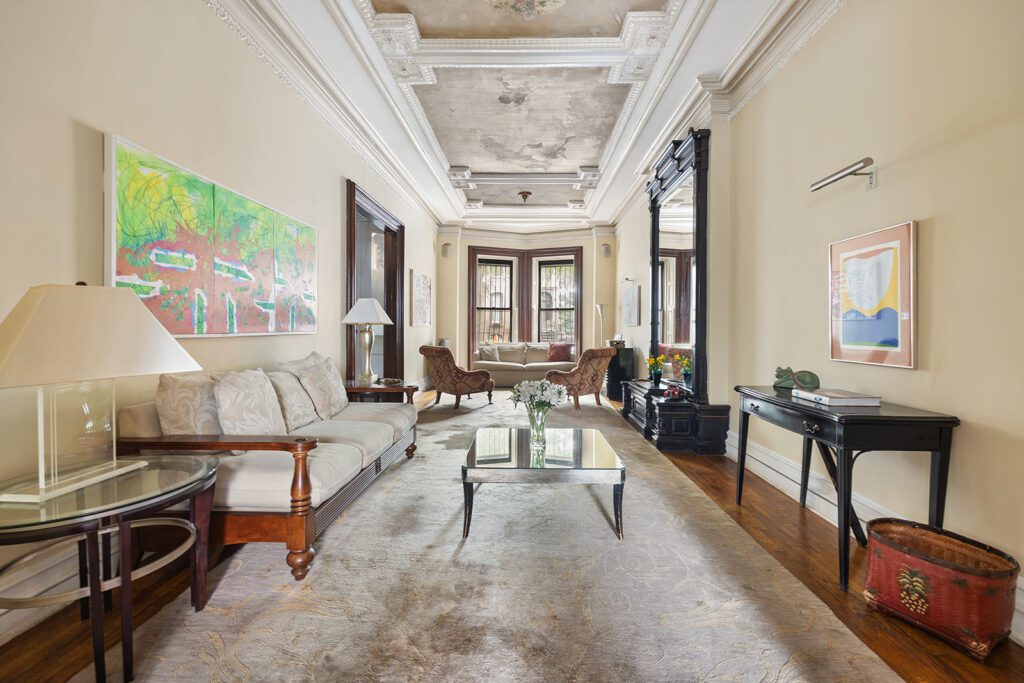 BROOKLYN MARKET REPORT
Sure, people may be talking about a cooling housing market nationwide but in Brooklyn, buyers are still paying top dollar for properties. In fact, in Q2 the median sales price hit a new record for the eighth time in more than two years, according to appraiser Miller Samuel Inc. and Douglas Elliman Real Estate.

In the second quarter of this year, the median sales price hit $985,000, up 8.2% compared to the same period last year, but that's not slowing things down. In fact, 3,726 sales closed in Brooklyn in Q2, which is up 8.7% compared to the same period last year.

Will the market cool with the temperatures this fall? That remains to be seen.

Have questions about the market? Let me know; I'd love to help!